Consultation and Pulse diagnosis by Mr. Gaurav Sharma (B.A.M.S.)
What the pulse reveals
Vata, Pitta, Kapha – these are the three Doshas, or vital energies of Ayurvedic teaching. Consultation and Pulse diagnosis is used to determine a person's constitutional type and to detect disorders in the body. This allows the Ayurvedic practitioner to draw conclusions about a patient's health and wellbeing. According to Ayurveda, we are only healthy and happy when the Doshas are in harmony with each other.
Mr. Gaurav Sharma (B.A.M.S) notes: 'Nowadays, we see many more Vata types, people who are constantly in motion, and Pitta types, who are prone to anger. The reason for this lies in the extreme demand of everyday life, especially at work, although the increased heat produced by global warming is also leading to an upsurge in Pitta types.'
At the Ayurveda Resort Sonnhof pulse diagnosis forms part of several of our programmes. Based on a guest's constitutional type, we draw up an appropriate individual treatment and nutrition programme. Pulse diagnosis is carried out by Mr. Gaurav Sharma (B.A.M.S.) and Mrs. Rajat Vashisht (B.A.M.S) Bachelor of Ayurvedic Medicine and Surgery from the Baba Farid University of Health & Sciences in India. Thanks to many years of experience in this field, they are able to interpret the pulse beat on both wrists and gain valuable information on the overall energetic condition of the body. To do this, they apply their index, middle and ring fingers to the inside of each wrist, feeling the pulse by applying different amounts of pressure.
'Pulse diagnosis provides information about the current condition of body, mind and emotions and about their interaction. Disharmonies such as indigestion, inflammation or hormonal disorders are identified and can then be rebalanced', Mr. Gaurav Sharma (B.A.M.S) explains. In addition to pulse diagnosis, he also ask detailed questions about diet and digestion, sleeping habits and life in general. Only then can a person be properly categorised as Vata, Pitta or Kapha constitutional type. Individual constitutional types are determined from the ratio between these three Doshas. The goal is to achieve balance between these three forces, thereby enhancing health, function and contentment.
Consultation and pulse diagnosis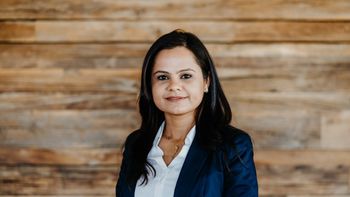 Consultation and pulse diagnosis with Mrs. Rajat Vashisht (B.A.M.S.)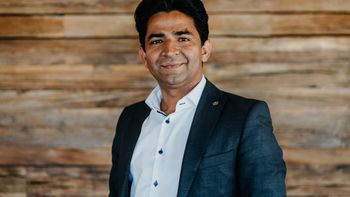 Consultation and pulse diagnosis with Mr. Gaurav Sharma (B.A.M.S.)