Advent season at the Ayurveda Resort Sonnhof in Thiersee
Enjoy a short pre-Christmas break away from the seasonal rush with the European Ayurveda experts.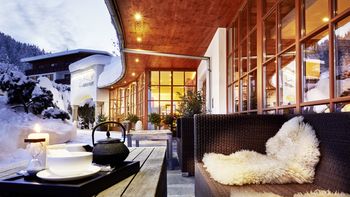 A journey to the SELF
7 nights in a Sonnhof room or suite
'I am the light' – full body massage with St John's wort oil
Singing bowl massage - 60 mins
Abhyanga - Ayurvedic full body massage
Padabhyanga - Ayurvedic foot massage 30 mins
Upana - Himalayan salt & oil scrub
Light meditation – open the gateway to the heart
Silent meditation with our yoga and meditation teachers
Incense workshop with Sarah – discover the ancient Tyrolean incense burning tradition
Your gift: light essence for the body
Use of the AyurvedaCentre
Sonnhof Signature Cuisine
Weekly programme of yoga & meditation
Single occupancy surcharge € 40/night, single occupancy surcharge for a VEDA Spirit Suite € 70/night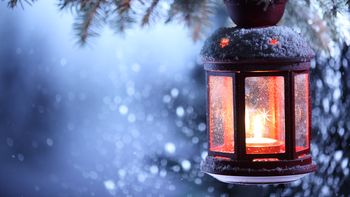 Christmas with a difference!
Christmas with a difference!
5 nights in a Sonnhof room or suite
Abhyanga - Ayurvedic full body oil massage followed by Shirodhara flowing oil treatment
Upana - Himalayan salt & oil scrub
Stimularium® cell regeneration lounger treatment with deep meditation and crystal light therapy
Padabhyanga - Ayurvedic foot massage 30 mins
Mukabhyanga - Ayurvedic head, face and foot massage
Light meditation - open the gateway to the heart
Silent meditation with our yoga and meditation teachers
Use of the AyurvedaCentre
Sonnhof Signature Cuisine
Weekly programme of yoga & meditation
Single occupancy surcharge € 40/night, single occupancy surcharge for a VEDA Spirit Suite € 70/night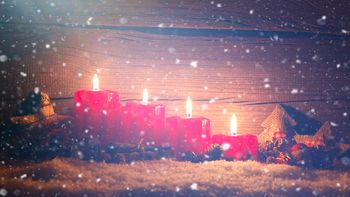 Advent short break
3 nights in a Sonnhof room or suite
Abhyanga - Ayurvedic full body oil massage followed by Shirodhara flowing oil treatment
Udvartana - herbal powder massage
Light meditation – open the gateway to the heart
Silent meditation with our yoga and meditation teachers
Use of the AyurvedaCentre
Sonnhof Signature Cuisine
Weekly programme of yoga & meditation
Single occupancy surcharge € 40/night, single occupancy surcharge for a VEDA Spirit Suite € 70/night