Detox & weight loss
Cleansing for slenderness and lightness
The Ayurveda detox programmes are designed to bring about a renewal of lightness in mind and body. By freeing you of waste products, toxins and the wrong type of energy whilst nourishing you with specific foods and gentle exercise, you shed weight, discover fresh energy and boost your immune system.
Purifying cures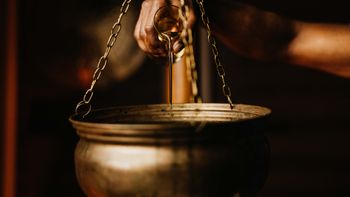 AyurDetox – short cleansing
Consultation and pulse diagnosis
Therapeutic supervision
Consultation (30 mins) focusing on integrating the principles in daily life
Virechana - day of purification
Treatments tailored to suit your personal medical history, e.g.:
• Upana – Alpine salt and oil scrub to release stressful energy and strengthen the immune system. Ideal for cleansing and detoxifying.
• Back and foot massage (55 min)
• Abhyanga – Ayurvedic full body oil massage
• Udanavata© – abdominal massage
• Shirodhara – flowing oil treatment
Herbs for duration of your stay
Hot water and ginger drinking treatment
Weekly programme of Yoga and meditation
Use of the Ayurveda Spa
Feel-good treat: every AyurDetox guest receives a small, beneficial offering with our compliments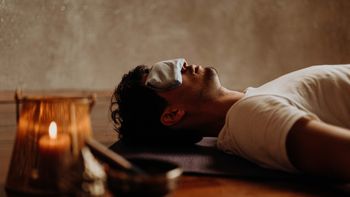 AyurDetox – intensive programme
Consultation and pulse diagnosis
Concluding consultation
Therapeutic supervision
Virechana – day of purification
Treatments tailored to suit your personal medical history, e.g.:
• Vishesh – energy massage
• Jambira Pinda Sveda – bag massage
• Shirodhara – flowing oil treatment
• Udvartana – herbal powder massage with two therapists
• 2 Abhyanga – Ayurvedic full body oil massages
• Classic back treatment (25mins)
• Garshan – silk glove massage with one therapist
• Padabhyanga – Ayurvedic foot massage (25 mins) 
• Udanavata© – abdominal massage
• Basti – gentle enema
Hot water and ginger drinking treatment
Herbs for the duration of your stay
Weekly programme of Yoga and meditation
Use of the Ayurveda Spa
Feel-good treat: every AyurDetox guest receives a small, beneficial offering with our compliments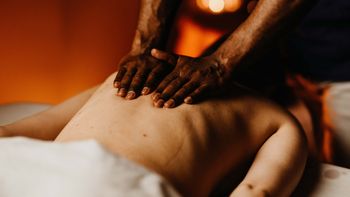 Consultation and pulse diagnosis
Concluding consultation
Therapeutic supervision
Nutrition and lifestyle coaching
Fortifying tonic
Virechana – day of purification
Treatments tailored to suit your personal medical history, e.g.:
• Prista© – European Ayurveda back treatment
• Vishesh – energy massage
• Upana – Alpine salt and oil scrub to release stressful energy and strengthen the immune system
• Udanavata© – abdominal massage
• Prana Healing Massage© (85 mins)
• One-to-one Yoga and meditation session
• Kati Vasti (reawaken elementary power) or Nasya – nasal treatment
• Padabhyanga – Ayurvedic foot massage (25 mins)
• Basti – gentle enema
• Self-discovery coaching (55 mins) or Yoga Healing session (55 mins)
• Shiroabhyanga – soothing head massage followed by a flowing oil treatment
• Abhyanga – Ayurvedic full body oil massage
Hot water and ginger drinking treatment
Herbs for the duration of your stay
Weekly programme of Yoga and meditation (and tips from the Es geht mir richtig gut community on Facebook)
Use of the Ayurveda Spa
Feel-good treat: every AyurDetox guest receives a small, beneficial offering with our compliments