Yoga & spirituality
In harmony with myself
Yoga can support you on the path towards inner peace, inner equilibrium and lasting health. This is why the practice of Yoga forms such an important part of European Ayurveda®. Yoga means union or yoking, and includes physical and breathing exercises supported by the practice of meditation. Yoga works holistically, affecting body, mind and the spirit. The practice can ease disorders such as insomnia and migraines, and alleviate mood swings and anxiety.
Yoga can harmonise all of the body's processes and organ functions, soothes the nerves, and brings about supple muscles and joints. Yoga calms the mind by stilling the flow of thought and stabilising emotions. From a spiritual point of view, Yoga leads to higher consciousness and a more gentle approach towards our environment and ourselves.
At the Ayurveda Resort Sonnhof we practice Spirit Yoga©, a style of Yoga developed by Lisa Mauracher in collaboration with our in-house Yoga experts. It helps our guests detach from the stresses of everyday life and instead focus on the here and now.
What Yoga and Qigong can do for you:
Make you stronger
Help you lose weight – either generally, or targeted on specific body parts
Improve your figure
Ease symptoms such as migraine, insomnia, headaches & asthma
Be more honest with yourself and others
Find self-acceptance
Feel the unity of body, soul and spirit
Yoga & spirituality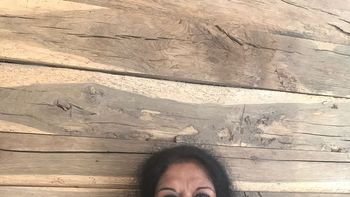 Mental Lifestyle Coaching with Malini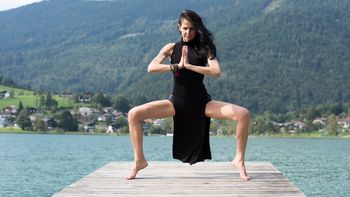 Yoga for strength and flexibility with Margit
Special Yoga session 60 mins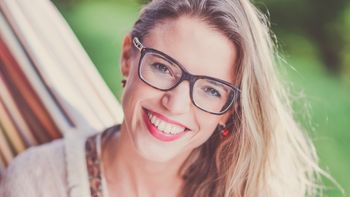 One-to-one mind detox coaching with Elisabeth
Coaching session 60 mins
(Sessions are only available in German)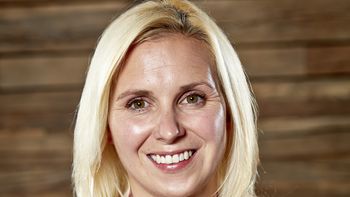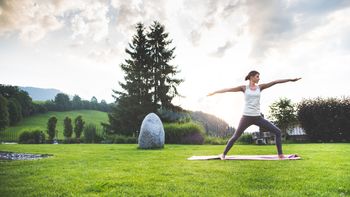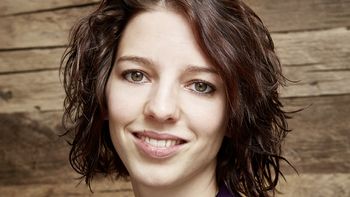 Coaching – the Tipping Method
Forgiveness is a concept at the heart of every world religion and spiritual teaching. For most people, anger, rage and resentment are
experienced as huge burdens. In the course of his work, Colin Tipping observed that people who had not processed old hurts suffered tremendous consequences. In his search for a way that would enable people to forgive quickly and effectively, he developed 'Radical Forgiveness' – a fundamentally different way of looking at the events in our lives. Anyone can benefit from the
Tipping Method if they
are in conflict with someone

would like to make peace with someone – or perhaps with themselves

have experienced abuse

feel like a victim

suffer from a serious illness

would like to resolve relationship issues

strive for a better quality of life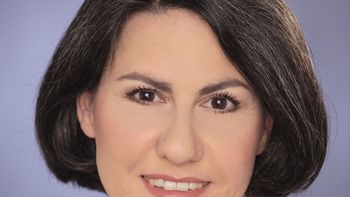 Yoga weeks with Marion Grimm Rautenberg
Marion Grimm-Rautenberg is a highly qualified Yoga instructor (DYL/EYU) with over twenty years' experience: 'I teach a gentle, western form of Hatha Yoga that I have personally developed into MediYoga©. My classes focus on sensitised body awareness and soothing relaxation exercises.'
MediYoga Marion Grimm-Rautenberg© is a holistic, harmonising and meditative training programme with a medical slant and adaptable to suit the needs of each participant. Learn more at
www.yogaschulemarion.de
Programme:
Daily
Morning: 'Morning Yoga stimulates the circulation, improves blood flow within the organs, stretches muscles and gives you energy for an active day.'
Afternoon: 'Yoga in the evening has a calming and harmonising effect on body and mind.'
Evening: 'The evening meditation ends the day on a peaceful note and prepares us for a good night's sleep.'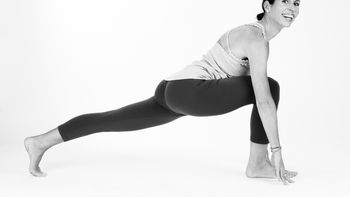 Yoga Retreat with Bettina Hartmann
10 unites of yoga, Pranayama and meditation December 9-14, 2018

Morning: Pranayama and dynamic yoga (purifying and vitalizing)
Afternoon/Evening: regenerative yoga, Pranayama, yoga nidra, meditation
Activity programme
Exercise, Yoga and meditation are integral components of European Ayurveda®.
Read more