Accommodation Voucher SPA for 2 Guests
Room selection
Delivery method
Presentee
Preview with inscription text
Voucher price:
per enquiry
Add another voucher
Continue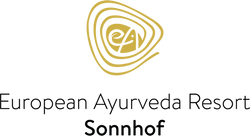 European Ayurveda Resort Sonnhof
Hinterthiersee 16
A-6335 Tirol
Austria
Do you have any questions?
+43 5376 5502
+43 5376 5902
Your data is safe!
PCI DSS
In compliance with the standards according to the Payment Card Industry Security Standard for companies that save, process or transmit credit card data.
Encrypted transactions
In an encrypted transaction, the data is transmitted securely from your computer to us and protected from third-party access.
Voucher 1
Accommodation Voucher SPA for 2 Guests
per enquiry
5 Nights