Gift Vouchers
Programm Vouchers
Treatment Vouchers
Accommodation Vouchers
Accommodation Voucher SPA for 1 Guests
Room selection
Delivery method
Presentee
Preview with inscription text
Voucher price:
€ 1,080.--
Add another voucher
Continue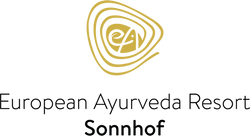 European Ayurveda Resort Sonnhof
Hinterthiersee 16
A-6335 Tirol
Austria
Do you have any questions?
+43 5376 5502
+43 5376 5902
Your data is safe!
Encrypted transactions
In an encrypted transaction, the data is transmitted securely from your computer to us and protected from third-party access.
Voucher 1
Accommodation Voucher SPA for 1 Guests
€ 1,080.--
6 Nights
Sonnhof single room
Total price:
€ 1,080.--
VAT included
Payment details